Reckon Better Clinics
Online practice management software for health and fitness professionals.
Better Clinics
Online practice management software for Physiotherapists, Chiropracters, Dietitians, Oesteopaths, and a range of allied health professionals.
It is also very suitable for people in the fitness and wellness industries such as personal trainers, coachers, yoga instructors, massage therapists and many others.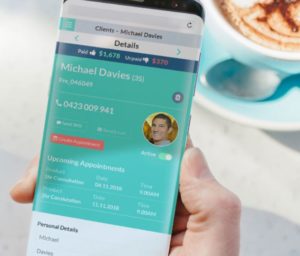 Appointment scheduling
Powerful scheduling software that streamlines your operations with automatic appointment reminders.
Invoices
Record payments, create invoices and track your expenses. Generate 40+ reports or view the dashboard for a real-time snapshot of sales.
Online booking
24/7 online booking that lets potential clients book appointments on your website in just a few clicks.
Marketing
Communicate with clients via SMS or email directly from the platform. Connect to email marketing platforms like MailChimp.
Customer management
A secure, CRM database with client contact details, documents and appointment notes to prepare you for every appointment.
Team Management
Manage multiple practitioners, services and pricing with ease. Set-up multiple logins with individual user permissions to control access
Give Better Clinics a test drive with a 30 Day Free Trial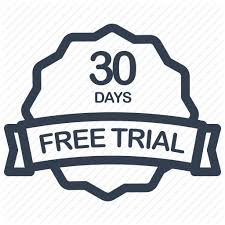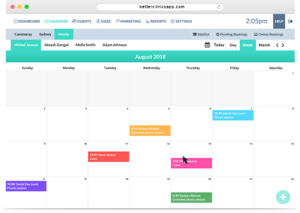 Access your online medical appointment planner on the go
Log in from anywhere, on any device to manage your practice and check your appointments for the day. Have multiple users logged into your account at the same time – any changes you make update instantly. It's fully mobile scheduling software!
24/7 patient appointment scheduling software for your clients
Let your clients book an appointment at a time that's convenient for them with 24/7 online booking. Host the booking form directly on your website. Send an SMS to confirm bookings with your clients.
Appointment manager to refill spots automatically with wait-listed patients
Don't miss out on potential income from cancellations. See which clients are waiting for appointments, which practitioner they would like to see (or if they are happy to see anyone), and when they are available.
Personalise your online schedule planner just the way you like it
Swap between your whole practice calendar, or just your own. See your appointments for the day, week or a month in advance. Colour code appointment types to make it easy to read the schedule at a glance.
A powerful online scheduling tool for appointment based businesses
Create one-to-one appointments, group bookings, special packages or reoccurring appointments. Add separate calendars for each practitioner and control their access with flexible user permissions.
Reduce no-show rates by up to 50% with medical appointment reminders
Patient no shows are costly to your health practice. Keep your cash flow healthy and ensure your customers remember their appointment with automated SMS and email appointment reminders.
Appointments management software that syncs with accounts
When you book an appointment, the information automatically flows into your sales, client records and your reporting dashboard for a real-time snapshot of your financials with less data entry.
Be prepared for every patient to make managing appointments easier
View client appointment history, add important notes or upload documents to your appointments so you know exactly where, when and who you're meeting for improved customer service.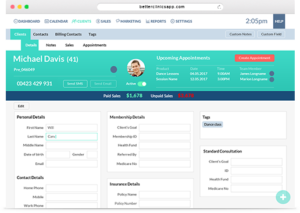 Access client management tools on the go
Access client appointment times, contact numbers, email addresses, birthdays and other important info on the go! Any changes you or your team make are synced across your devices and logins instantly.
Design your own database with CRM features to suit your business needs
Easily add custom fields to your database. So you have easy access to the information that matters to your business no matter what industry you're in. This also comes in handy for marketing purposes.
A safe & secure patient database and medical CRM system
Your sensitive client information is hosted in Australia, under Australian law using AES-256-bit encryption and multiple layers of firewalls to ensure your data is always protected.
Increase your client retention with email marketing automation
Set-up automated touch points to help you turn new clients into regulars. Send welcome emails when they book their first appointment, courtesy appointment reminders and automated birthday emails.
Easily manage patient communication with email & SMS
Keep in touch with your clients with built in email & SMS communications. to minimise no shows, pump-up your service and motivate clients between appointments. Build templates to use for next time.
See a full client history so you can pick up where you left off
View your client's appointment history, injury notes, referrals or documents your team have added in the past. A quick peek at this information is the perfect refresher before every appointment.
Client information management to build relationships with clients
Each of your clients gets a special profile. Here you can add their preferences and any notes, so you can build a stronger relationship and easily access it throughout your day.
Add or migrate client information easily via Excel
Add clients to your database in seconds or if you have an existing database that you want to import, simply send us your customer list in excel format and we'll do the rest – for free!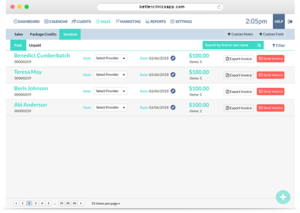 Record payments collected with our payment management system
Record payments collected from your clients including cash, credit cards, PayPal and HICAPS. Add and edit payments on the fly, record split payments and assign practitioners to a sale for accurate reporting.
Create patient invoices in minutes and customise them to your brand
Create a professional looking patient invoice with your business details and logo. Simply add a client in the payments screen to pull the details of their appointment across and create a invoice for the service automatically. Easy!
See your numbers update in real time with automated income reporting
Your appointment and payment data automatically flows into your reporting dashboard, so you can see your cash flow and business performance in real-time with less manual data entry.
Track business performance and gain the confidence to expand and grow
Understanding what's driving revenue in your business. What's your busiest day or your most popular service? Use this information to improve your practice and guide your business decisions.
Generate over 40+ financial reports in seconds
View your income by practitioner, appointment type or time period. Identify inactive clients and compare no shows vs attended appointments. Use the export to Excel function to manipulate your data further.
A payment management system that makes chasing client invoices easy
View all outstanding client invoices and then contact them via SMS or email for prompt payment. Set-up automatic alerts for unpaid services, so you can be sure that nothing slips through the cracks.
An expense tracker for keeping track of expenses on the go
It's important to keep track of your expenses throughout the year as it's a possible tax deduction for your business! With Better Clinics you can add, track and report expenses on the go and stay organised.
Boost your efficiency with medical accounting software integration
Use Better Clinics to manage your client details, online scheduling, invoices and then sync your sales and expense data across to your Xero account. Reckon One integration coming soon for the perfect medical accounting software solution.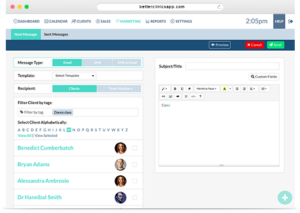 Connect with your clients via SMS marketing
Send an SMS directly from Better Clinics, whether it be a personalised message, an automated appointment reminder, promotion or for billing and payments. 96% of SMSs are opened within 3 minutes.
Reduce cancellations with SMS appointment reminder texts
Schedule automated text message appointment reminders. Customise the SMS with your own words and sender name. Choose to send at a time period prior to the appointment that works for your business.
Boost engagement with client segmentation
Need to send a newsletter,  promotion or special offer to a certain group of clients? Add tags to your database to help you filter clients into groups and ensure you only send them relevant content.
Integrate with online marketing platforms
Easily connect Better Clinics to MailChimp or Campaign Monitor. From there you can automate emails based on behaviours, preferences or previous appointments and build out your business.
Promote your business online and generate income 24/7
Accept 24/7 online bookings on your website, even if your physical business is closed. Customise your booking form, then add to your website (no coding experience required). Let your customers book when they want to.
Engage your client base with email marketing
Send out promotions, newsletters, feedback surveys or special offers – it's all possible directly from the Better Clinics platform. You can even create and save a template for next time.
Identify and win back inactive clients to your practice
Instantly generate a report of clients that have been inactive for 1,3,6 months. Send them an email or SMS directly from Better Clinics with a special offer to win them back to your practice and reduce churn.
Use analytics to guide your marketing decisions
Tuesdays or the afternoons slow? Use the dashboard and analytics to understand key information about your practice and run a targeted promotion to increase appointments and revenue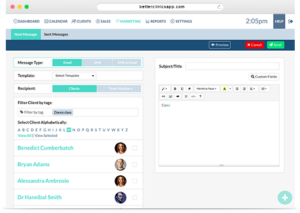 Manage multiple locations from the one account
Manage multiple locations from the one account. Create separate schedules and assign practitioners to one or multiple locations. Your invoices automatically show the correct location details.
Create separate logins or view the shared team calendar
Give your team members access to their own account so they can check their calendar, book appointments and add client notes on the go. It's convenient for them and less admin for you!
Check out the team report and optimise your team's performance
Track your team members success by the number of clients they bring in, appointments or the amount of merchandise they sell, and more. Easily generate reports to compare performance across your team to optimise your schedule.
We're scalable – so you're covered for future growth
If one day you're a solo operator working out of a local park, then next you've got a team of 10 and running 2 studios – congratulations! Better Clinics is scalable, so you can grow your business with confidence.
The staff overview helps you juggle multiple staff with ease
Each practitioner offers different services, at different times, for different prices. Better Clinics makes it easy to set who does what, for how much and when they're available. Making it easy to manage a team!
Control what your staff can see with flexible user permissions
Set user access privileges for what each user sees (and better still, what they don't see). Wish to have a receptionist who see all calendars but not the business and sales information? It's covered!
Allow your patients to make online bookings across locations
Add multiple locations to your online booking form in just minutes. Simply set-up location details, opening hours, appointment types and practitioner availability and watch the appointments flow in.
Improve medical team communication
Need to communicate a message or schedule update to one or all your practice staff? With your team member contact details stored in Better Clinics, it's easy to send a group SMS or email directly from the platform to let them know.